Archives
Stay up-to-date and on top of your health with our e-Newsletter and receive updates on current treatments and vital health issues.
31 January, 2019
---
New Year's Resolution: Your Health
---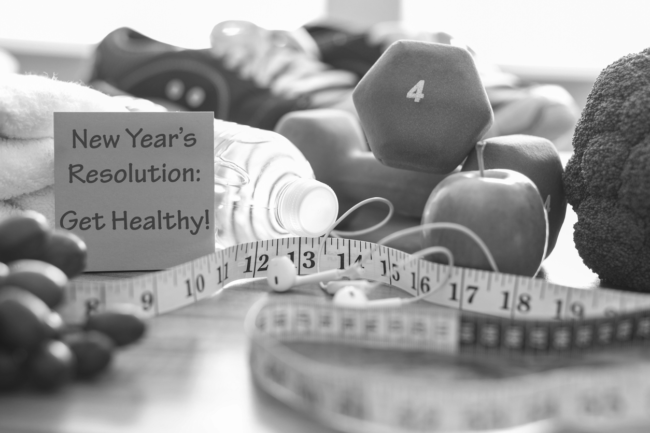 Happy New Year! As you welcome in the new year, make this new year's resolution about you and get on top of your health.
Have you set yourself any goals and what do you hope to achieve?  If health is one of them, we are here to help.
It's important to address any current health issues, but a significant part of taking care of yourself, is to focus on preventative health measures:  this includes population screening programs; targeted testing; and healthy lifestyle habits to maintain optimal health now and into the future.
The preventative measures you should be adopting, will vary depending upon your age, gender, your current health status and habits, any past illnesses, as well as your family history. Your doctor will consider all of the aforementioned when tailoring a preventative health plan specifically to you.
Whilst not all points in the checklist below may apply to you, it is worth a brief glance to consider whether you have addressed some of these aspects of your health in recent times…
Blood pressure – this should be checked at a minimum 2 yearly from age 18, and 6 monthly for those with elevated blood pressure or on treatment.
Cholesterol – Commencing at age 35, cholesterol should be tested 5 yearly, and 6 monthly where treatment is required or levels are elevated.
Diabetes check – commencing at age 35, 3-5 yearly. 2 yearly from age 50 and more frequently for those with borderline sugar levels or diabetes.
Breast health – screening mammogram every 2 years beginning between the ages of 40 and 50 years.
Cervical screening test (CST) – The new CST, introduced on 1st December 2017,  is replacing the pap smear. It is a more accurate, less frequent test.  If you are between 25-74 years old, have an intact uterus and have ever been sexually active, you should be having regular cervical screening tests. Once you have had this new cervical  screening test for the first time, and if the results are normal,  you will only need to repeat this new test 5 yearly.
Please note: if your most recent screen occurred before 1st Dec 2017, using the traditional Pap smear method, you will still receive your reminder 2 years from that date. Please see your doctor to discuss your individual screening needs if you are not sure.
Prostate assessment – a prostate examination and blood test 2 yearly between 50-69 years of age.
Body Mass Index  – this should be conducted opportunistically where relevant.
Skin health – make an annual appointment for a full skin check and monitor your skin for any changes particularly in the size, shape or colour of any skin lesions.
Fertility + reproductive health – a pre-pregnancy health check is recommended if you are planning to conceive. Ideally this should occur some 3-6 months prior to conception.
Immunisation – check that all your immunisations are up to date – routine childhood and travel immunisations alike. During the flu season, the flu vaccination should be discussed with your doctor, if over 65 years of age the pneumococcal vaccine is recommended and if over age 70, the shingles vaccines as well.
Sexual health – If you are sexually active, please see your doctor for full STI (sexually transmitted infection) testing PRIOR to any unprotected sex with a new partner. If you are under 30 years of age and sexually active, it is now recommended that you have a test for chlamydia each year.
Bone health – If you have risk factors for osteoporosis, or you are 70 years of age or older, your doctor may suggest a bone mineral density scan. Postmenopausal women are at an increased risk, as well as if you currently have or have had; a poor diet, thyroid disease, immobility, been exposed to certain medications such as steroids, have a family history of osteoporosis, or had previous unexpected fractures.
Smoking, alcohol and drugs. If you are having difficulty tackling any of these substances on your own, you have a far greater chance of overcoming this by seeking help from a professional. See your doctor discuss the various options.
Mental and emotional health – don't forget that your mental health is as important as your physical health. If you have any concerns related to your mood, irritability, fatigue, anxiety, appetite or poor sleep, please see your doctor.
Whatever your goals or new years resolutions may be, wishing you a happy and healthy 2019!