Archives
Stay up-to-date and on top of your health with our e-Newsletter and receive updates on current treatments and vital health issues.
16 November, 2018
---
My Health Record To Opt Out or Not?
---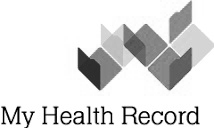 What is My Health Record?
Australia's national electronic health record system
An online storage place for documents and data containing information about your health and healthcare
The information can come from you, your healthcare providers, or Medicare
You decide whether to make your information available to healthcare organisations
The My Health Record system has been available for a number of years. Previously you were required to self-register/'opt-in' to the system whereas, you will now be automatically registered unless you 'opt-out' before 31st January, 2019.
What are the benefits of having a My Health Record?
My Health Record may provide an additional source of information for your doctor that is not readily available via normal communication channels
Your doctor will be able to spend more time with you and less time searching for information
A doctor who you do not see regularly will still be able to access your past medical history. This is particularly useful if you have long-standing or multiple medical conditions
In the event of an emergency, if you are unable to provide information about your medical history, healthcare providers will be able to access your My Health Record to see your health information such as allergies, medicines and immunisations in order to optimise the care you receive
It enables you to better track and manage your own health
You are able to track how others have accessed and updated your My Health Record
What about your privacy?
Your My Health Record is personally controlled; it's your choice who sees the information in it.
By default, documents in the My Health Record are set to general access for healthcare providers. However, you can change your access controls at any time.
Your My Health Record can be used by The Department of Health for secondary purposes such as research, policy and planning. However, you can elect for your information not to be used for such purposes.
Your information cannot be used for commercial and non-health related purposes
Your information cannot be provided to insurance agencies
The changes to privacy and security controls you can make include:
Setting a record access code to give access only to selected healthcare providers
Controlling access to specific documents to limit who can view them
Giving access to a nominated representative e.g. family member, close friend or carer
What you are NOT able to do:
Alter the content of clinical documents created by a healthcare provider
Restrict particular healthcare providers access to your record (only able to restrict access to the health organisation as a whole)
What are your options?
Choose not to have a My Health Record at all (by opting out by 31st January 2019 or cancelling an existing record at any time)
If you choose to opt-out now, you can still get a My Health Record in the future
Direct your healthcare provider to not add particular information into your My Health Record
Set a record access code to give access only to selected health organisations
Give access to a nominated representative such as a family member, close friend or carer
Remove particular documents from view
You can set up automatic notifications to receive an email or text any time a new healthcare provider accesses your record.
Feel free to discuss your decision regarding your My Health Record with your doctor.
For more information about My Health Record click here… https://www.myhealthrecord.gov.au/
If you wish to opt-out of My Health Record… https://www.myhealthrecord.gov.au/for-you-your-family/opt-out-my-health-record