Archives
Stay up-to-date and on top of your health with our e-Newsletter and receive updates on current treatments and vital health issues.
24 November, 2021
---
Airlie is Going Paperless
---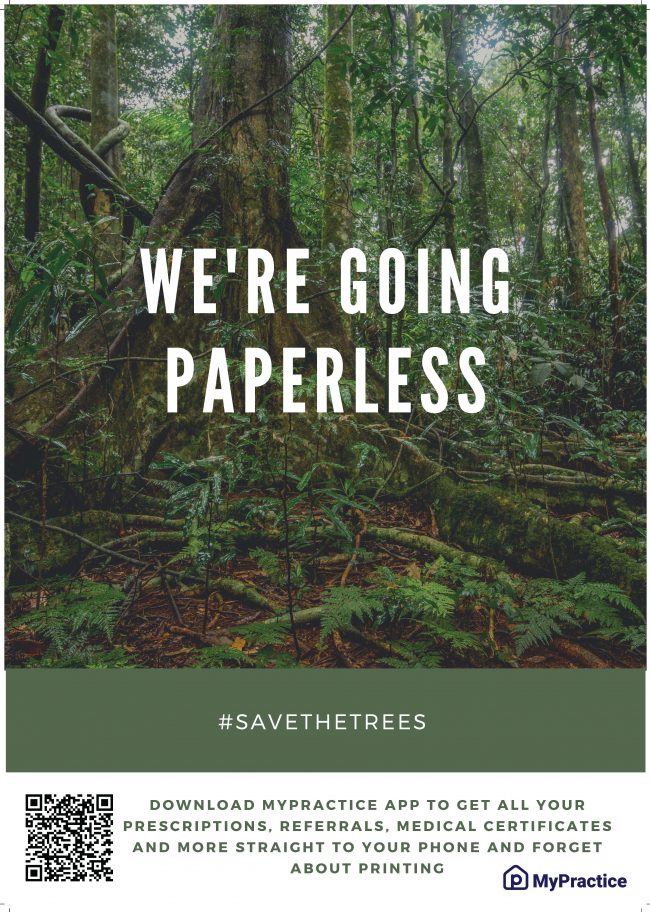 At long last, we have discovered a safe, secure way to transmit patient information which allows us to make use of current technology and the prolific benefits of the personal smart phone.  Not only is this wonderful for the environment, but also a welcome and convenient advance for patients, doctors, and medical receptionists alike.
Airlie's new patient app, MyPractice App. allows our doctors to electronically and securely send:
* scripts,
* referrals,
* pathology / radiology forms
* and certificates
directly to a patient's phone.
The MyPractice App can be downloaded in less than a minute from either the Apple App Store or Google Play and patients can register themselves (and their children).
Using the App's interface, patients can:
Fill their scripts by having their pharmacist scan their electronic script token directly from their phone. This appears in the app as a unique QR code generated & sent to the app when a script is issued by a doctor, in place of providing a paper script.
Forward an escript via text or email to the pharmacist, to have ready in advance for collection or forward to a trusted friend, carer or family member to fill on their behalf,
Forward via email (or print)  specialist referrals, pathology and radiology requests
Forward via email ( or print)  Doctor's Certificates
Book an appointment at Airlie Women's Clinic using the booking tile.
Read the latest Practice News and Announcements
Patients have all their medical documents in one secure location on their App ready to print and share. No more lost documents.
This system is particularly useful for remote Telehealth appointments.
The MyPractice App is not for every patient e.g. those of us a little IT challenged!  and not for every situation. Doctors can still provide the old fashioned paper scripts and referrals if required.
So what makes this different from standard email?  Standard email systems are fraught with a lack of security and have not been recommended for the electronic transportation of medical information. This is why they are sparingly used by general practices. Emails can easily be addressed incorrectly, read by someone other than the intended recipient and intercepted.  With the MyPractice App, information is securely sent directly from within the patient's medical file directly to the patient's phone. New legislation in relation to escripts together with the adoption by pharmacies has enabled this technology to be finally developed.
If you haven't already done so, please download the App and register before your next appointment.